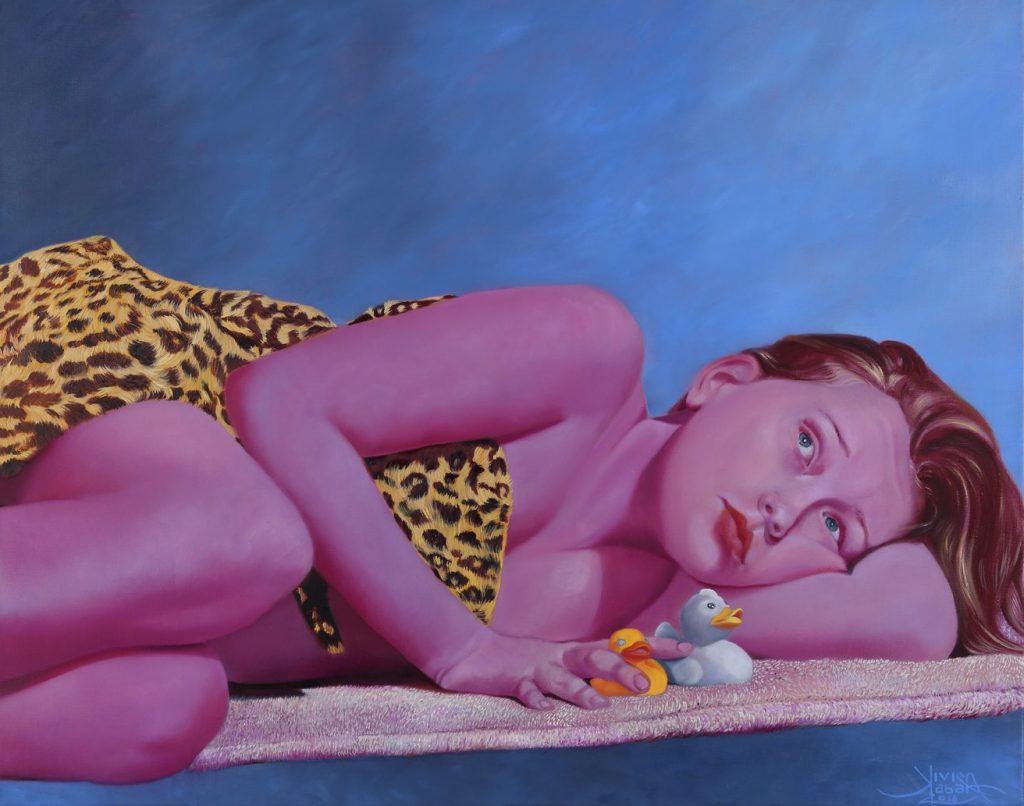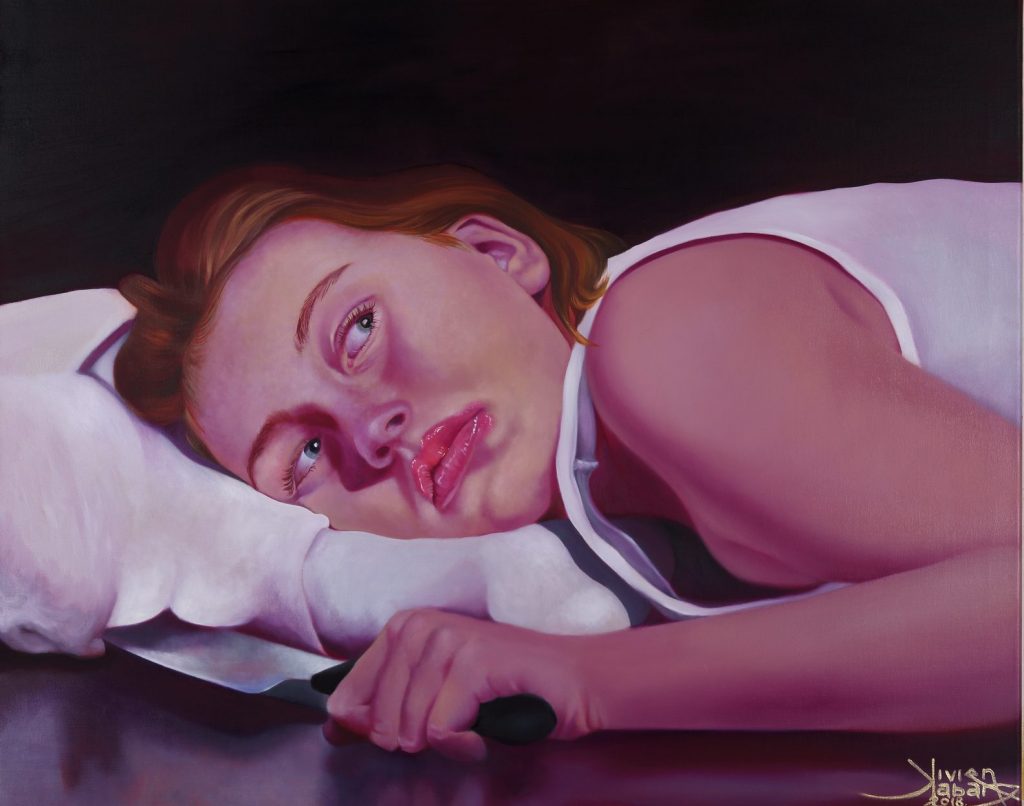 PRIZES
"Art Against Violence" 2014.- Awarded by the Interior Ministry and the Criminal Investigation Department of Austria
"Silver Plaque" 2011. - Awarded by the Robert Schuman Institute and the European Parlament
"Artis Laudabilis" diploma and prize, 2008. – Awarded by the Europa Authentica Cultural Organization
COLLECTIONS
HDI Versicherung AG / HDI Global SE Insurance Company - Vienna, Austria
The House of the European Union - Vienna, Austria
Southern Nevada Museum of Fine Art, Las Vegas, USA
Basilica Papale Santa Maria Maggiore, Rome, Italy
Centre for High Defence Studies - CASD - Rome, Italy
The visual artist and writer, Vivien Kabar, born in Debrecen in 1981 to a Hungarian mother and a Middle Eastern father, resides in Vienna Austria. Kabar has exhibited in Austria, Germany, Hungary, Italy, Switzerland, Japan, the United States of America and Vatican City.
Kabar is best known for her untiring advocacy for the elimination of violence against women and children. She has organized as well as curated events to commemorate and raise awareness of inter alia, the International Day against the Use of Child Soldiers, the International Day for the Elimination of Violence against Women, International Women's Day as well as supporting and curating events at the Peace Museum Vienna. She is a well known and respected spokesperson for humanitarian organizations and in the USA initiated and curated an exhibition by international artists "Humiliated Angels" underscoring her activism for marginalized groups. In Vienna she founded the platform "Kunst gegen Gewalt" (Art Against Violence).
Her advocacy has been recognized by the Austrian Federal Ministry of Interior for their project "Art Against Violence on Women" as well as by European and International institutions for her series on "Lost Children".
As a young girl, Vivien Kabar met her later muse and mentor, artist Ilia De Riska, with whom she had an extremly creative friendship and collaboration until his untimely death.
One of her most touching works "Love and Death", is a dedication to their extraordinary friendship and was the centrepiece of an exhibition in April 2017 at the International Theatre Institute of UNESCO Centrum Austria.
The artist lives and works in Vienna, and is represented by the Viennese State Gallery for contemporary art, the "kleine galerie". Since 2016, Kabar is an Art Consultant to the UNESCO Club Vienna:   Member of the World Federation of UNESCO Clubs, Centres and Associations, NGO in formal associate (ASC) relations with UNESCO and in Special Consultative Status with the United Nations Economic and Social Council (ECOSOC).
Prof. Ulrich Gansert
Sensory perception for Kabar is a spiritual activity, one that leads to a heightened awareness of both nature and culture — this thought process points to a new kind of realism — one that is engaged with the actual processes of life.

- Suzie Walsh, New York Arts Magazine
I am privileged to have worked with many artists internationally, among them: Anthony Quinn, Tony Curtis, Leonardo Nierman and many, many others.

I find Vivien's work exceptional, her dream like subject matter, composition, use of color, every aspect of each of her canvases are worthy of international acclaim.

Irene Dessewffy, Las Vegas, USA